Hello and Welcome to the Me and Mickey's Birthday Blog Hop! You should have come to my blog from
Rexann
, the birthday girl. If you didn't and want to start at the beginning of the hop, head to
Michele's Blog
. Today we are celebrating Rexann's birthday (which is today) and Mickey Mouse's birthday (which was yesterday)!
So, HAPPY BIRTHDAY REXANN AND MICKEY!!!
My project to help celebrate is a little Mickey Treat Box! I made this using the Mickey and Friends cart. It's cute enough as it is,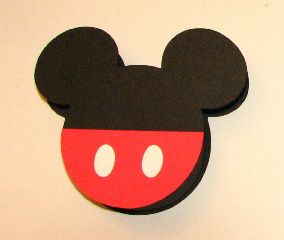 but it's even cuter when you open it and see the candy inside!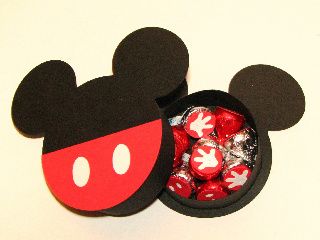 I cut 3/4 inch circles and the Mickey glove and glued them to Hershey's Kisses! Yummy! And, once the candy is gone, you can fill the box with paper clips or Disney memorabilia or whatever you want! And, just so Mickey doesn't get lonely,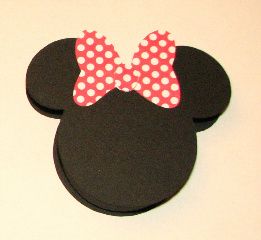 there's a Minnie Mouse box too! And, of course, her box is also filled with candy,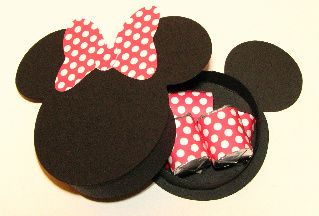 some "dressed up" Hershey's Nuggets!
I hope you have a wonderful birthday Rexann! The next stop on the hop is
Laura
. Before you go, become a follower of my blog (if you aren't already) and leave a comment telling of your favorite birthday memory and one lucky person will win an envelope filled with Disney embellishments and stickers!
Thanks for stopping by! :)
Pin It