To make this candy purse, you will need the purse shape (red marquee shape, I designed this in CCR using CraftRoom Basics so the holes for the ribbon are cut with the shape), the layer (pink flower print), a little embellishment (the heart), 6 inches of 1/4 inch wide ribbon, a lollipop bag and candy.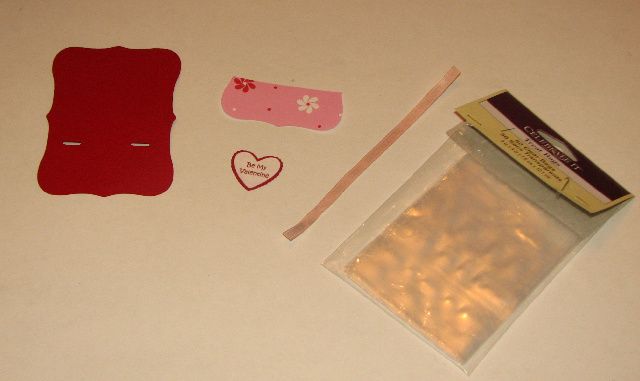 Glue the layer onto the purse shape and score just along the right side of the rectangles.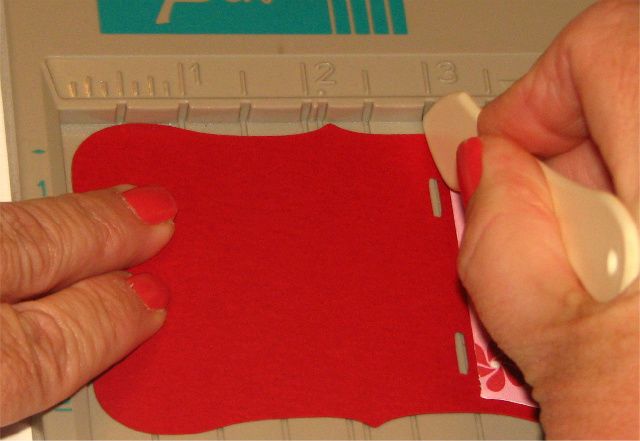 Add a small line of double stick tape below the rectangles.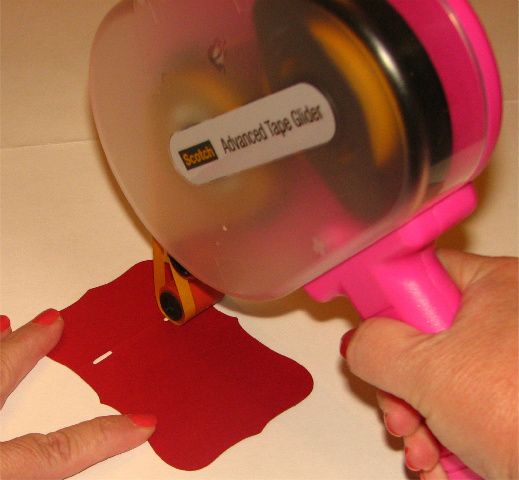 Thread the ribbon through one slot and press it into the tape. Then repeat for the other side.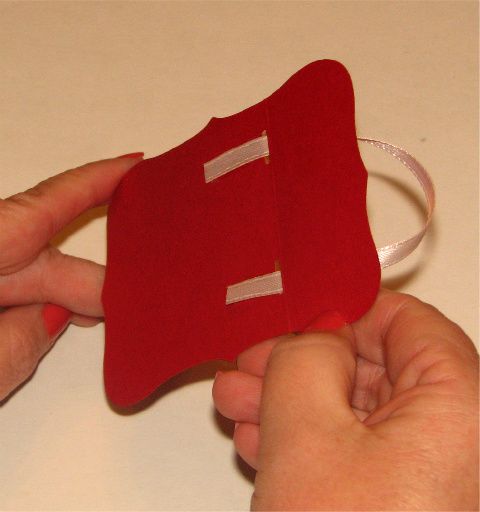 Put your candy in the lollipop bag and fold the sides in so it's smaller at the top and fold the top down and staple closed.
Place the candy bag on the purse shape and fold the flap over and staple through all layers.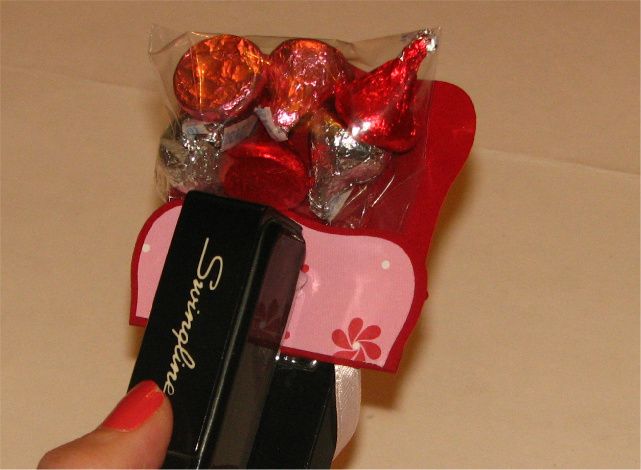 Add your embellishment to cover the staple on the front and you're done!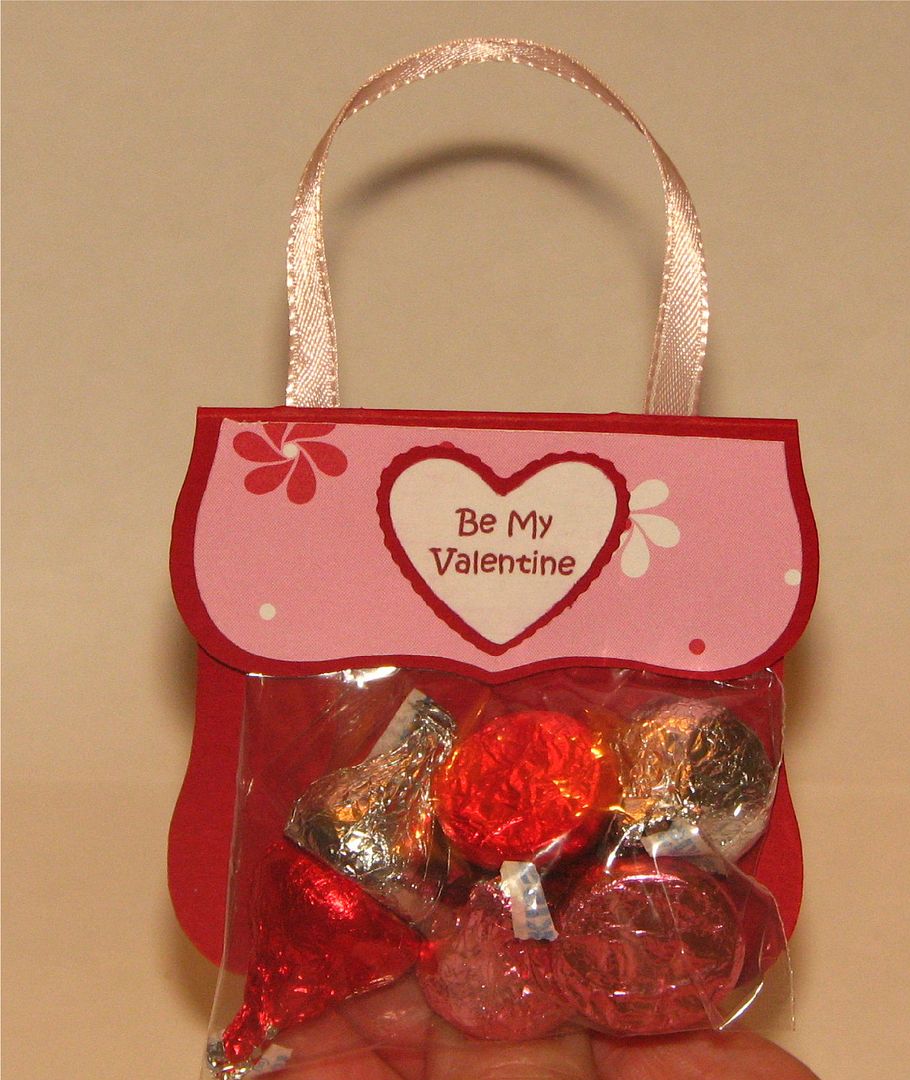 If you'd like the .ccr file for this project, leave me a comment with your email address and I'll send it to you! :)