Welcome to the two day Falling for Halloween Blog Hop! Thanks for joining us to enjoy all the wonderful crafty inspiration for the Fall and Halloween season. You should have arrived here from
Michele's blog
. If you didn't and want to start at the beginning of the hop, go to
Maria's blog
and you won't miss any of the projects
.
My project for today is an oldie but a goodie. And one that I get lots of requests for. So without further ado, here is a witch's shoe that I created in Design Studio using the princess shoe from the Princess Party cart and shapes from the George and Basic shapes cart. I simply welded some triangles to the toe portion of the shoe to make it pointy! I will be re-creating the file in Cricut Craft Room and sharing it soon.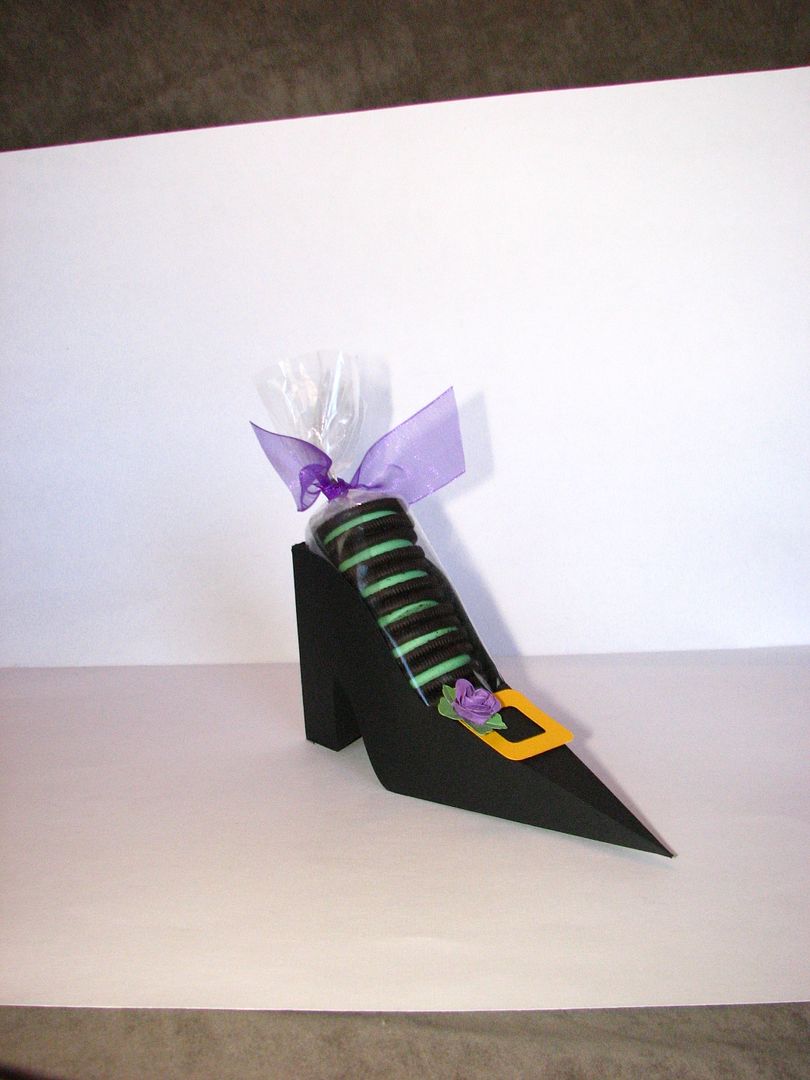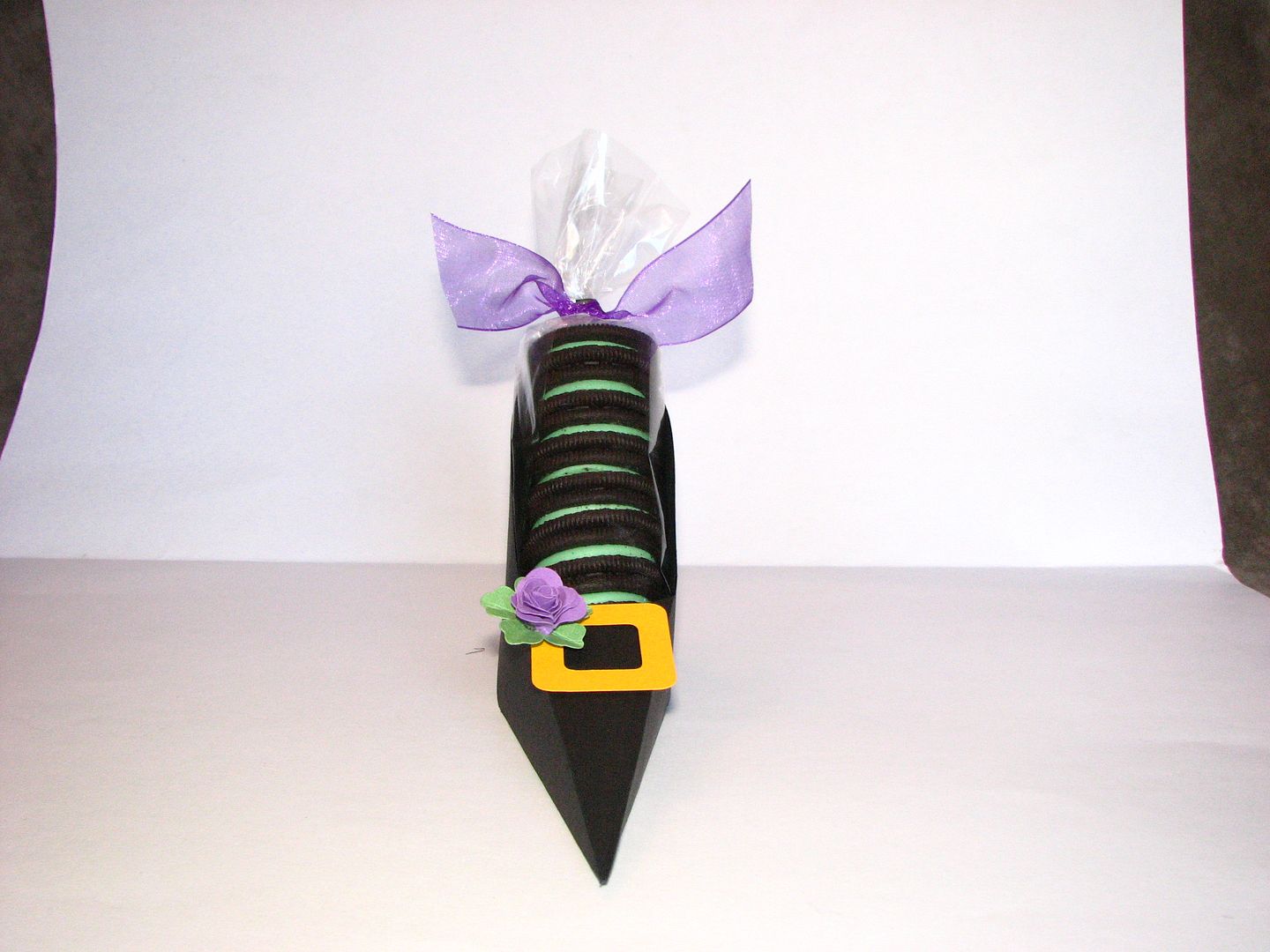 I stacked green mint Oreos in a clear treat bag and tied it off with pretty purple ribbon and place them in the shoe. The flower is from the Flower Shope cart and the buckle is from George and Basic Shapes. I originally saw DoxieMel's creation and knew I had to make my own version. Thanks DoxieMel for the inspiration!
Thanks so much for joining in on the hop today. Please be sure to check out all the participant's wonderful projects. The next blog you will be visiting belongs to the very talented Cindy. If you should get lost along the way, go back to Maria's blog for the complete blog list.
Be sure to hop again tomorrow for a new project! Well, it's a Halloween version of one of my Mania projects! See you tomorrow!