I used Plantin Schoolbook and Pumpkin Carvings to make the treat bag.
And it holds quit a bit of candy.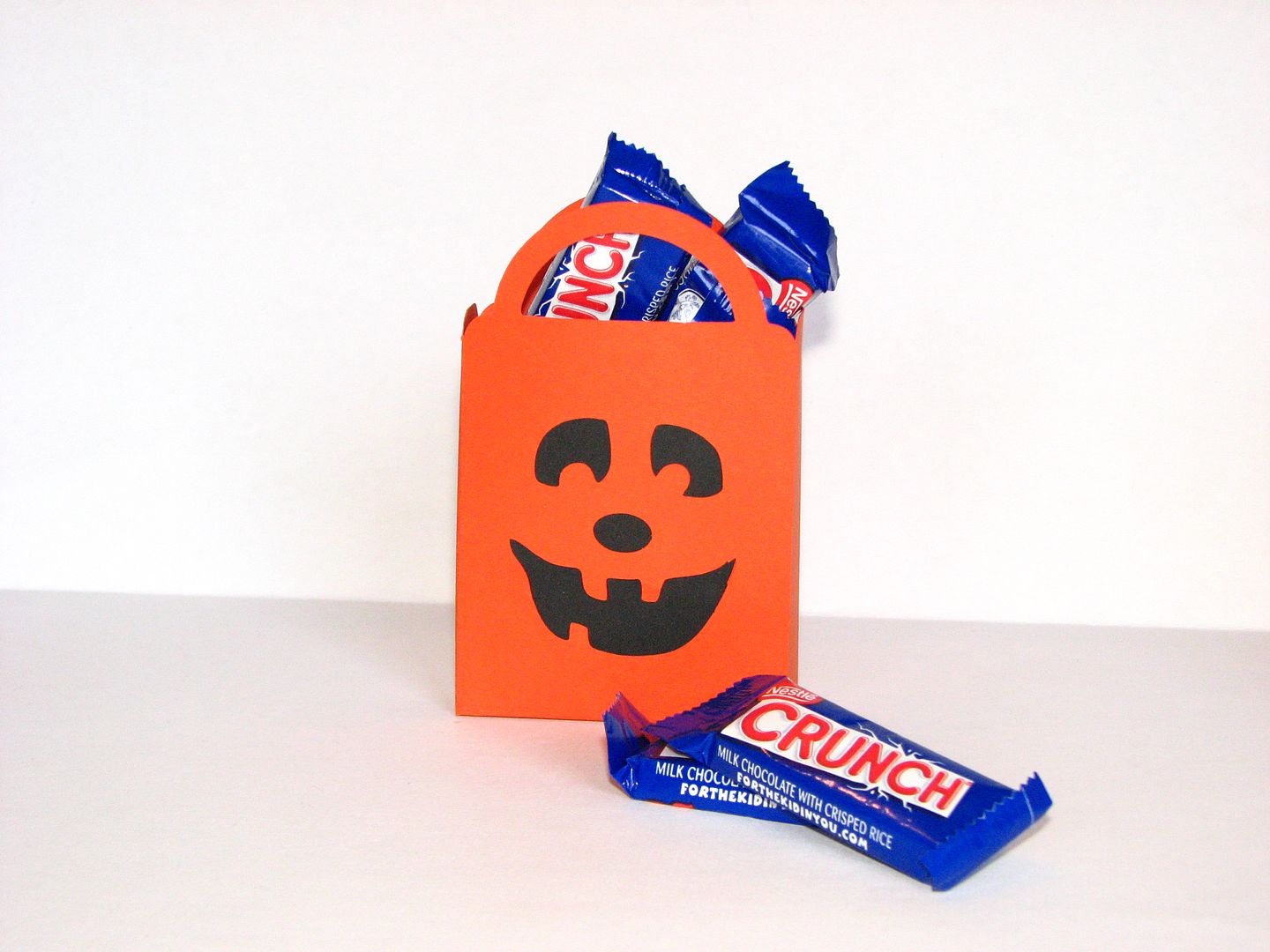 The lighted eyeball is a project from a back issue of Family Fun. It's a ping pong ball with a hole in the bottom and placed over a batter operated tea light. Add vinyl cutouts for the eyeball.